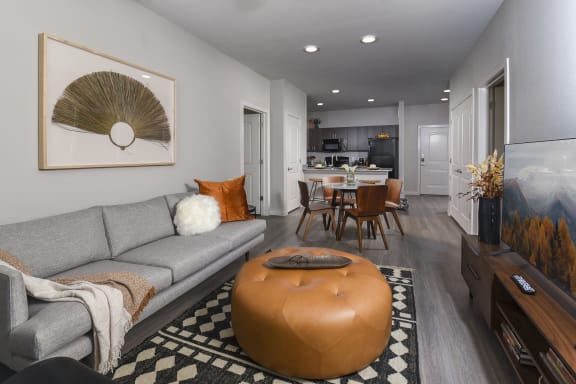 Modern Living.
Moderately Priced.
Looking for affordable, luxury apartments in the Northwest area of San Antonio? Perched on the outskirts of the Medical Center, The Nightingale offers the relaxed and rewarding lifestyle you're looking for, combining outstanding design, a host of top-notch amenities all set in the park-like landscapes of our gated community, complete with a 24-hour fitness center and amazing outdoor playground.

At The Nightingale, you're a quick drive away from the Medical Center, the San Antonio Aquarium, and the vibrant cultural scene of San Antonio! Coveted location, carefree living, and unmatched amenities all work together to create a lovely private respite. You may never want to leave home.


It's Not Just Where You Live, It's How You Live.
You'll find that The Nightingale is a community tailored to your needs, with benefits of proximity and convenience redefined to perfection. Relax, unwind, or simply socialize while enjoying a game from the comfort of our inviting community lounge. Plan a barbeque or social gathering at one of our park-like picnic areas. Enjoy the game from the comfort of our inviting community lounge. Work comfortably from home at our accommodating Business Center. And get a workout in whenever you want at our convenient 24/7 Fitness Center.
Upgrade Your Lifestyle.
The Nightingale lives up to its name, because every interior and every amenity is designed to enhance and brighten the way you live. You'll find The Nightingale offers the ideal combination of modern amenities, coupled with a warm and welcoming community vibe. It's the perfect place to create your personal retreat for you and your pets. The Nightingale offers an unmatched sense of comfort and style that you'll be thrilled to call home.